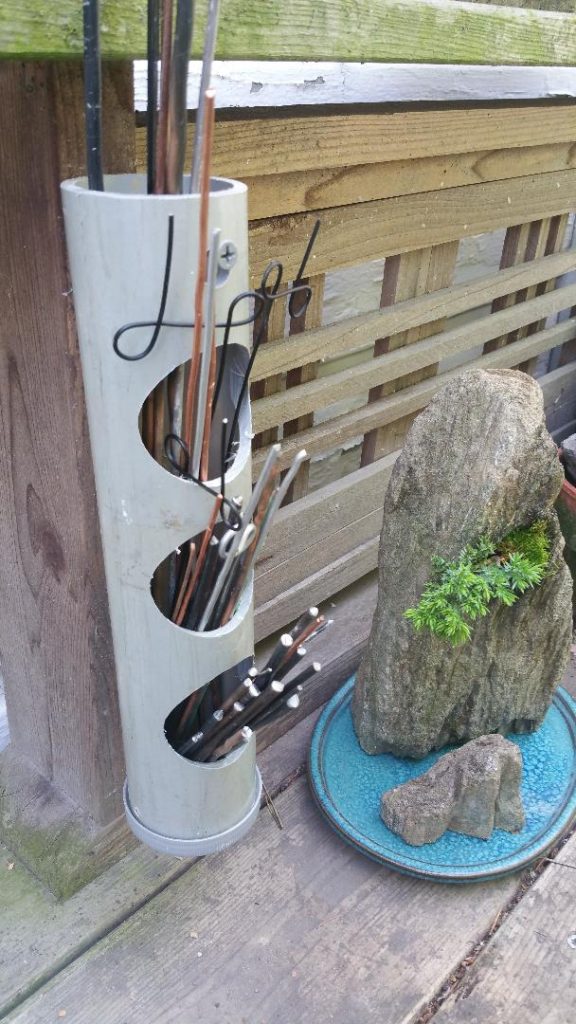 After straightening used wire pieces I store them on my outdoor bonsai work bench using a short length of 2″ PVC pipe that has three 1- 1/2″ holes and a smaller hole to hang it from using a 4″ deck screw. The bottom is covered using a discarded container cap that is epoxied in place. A standard PVC cap could also be used. Drill a small weep hole in the bottom to drain away any water.
I just made the rock composition as a gift for a family friend who will be graduating medical school in June. Congratulations Shawon!!!
The composition is made from a hand cut piece of Schist and an established Procumbens Nana Juniper cutting.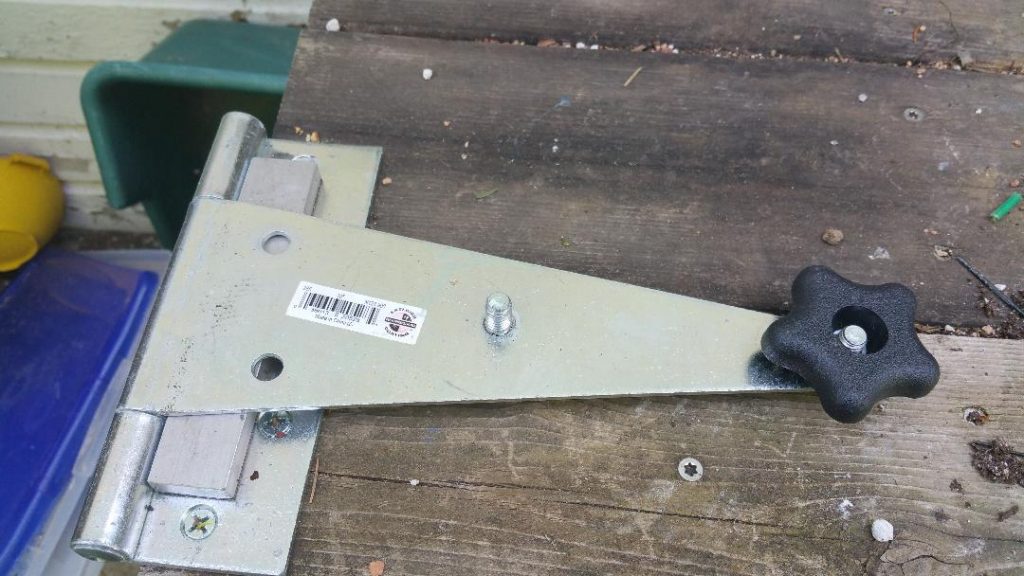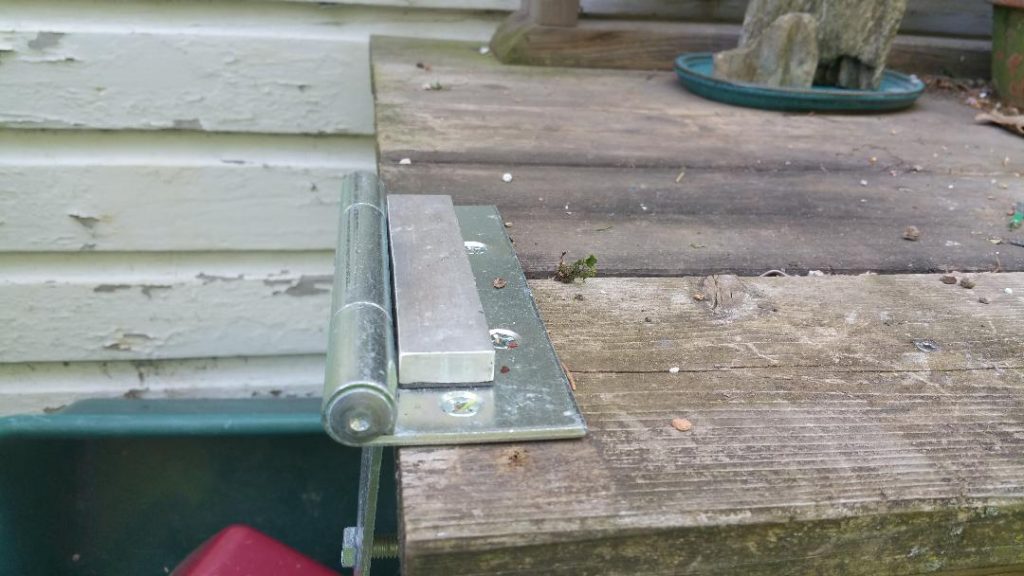 I mounted my Bench Mounted Wire Straightener on the left side because I'm left handed. It is made from a 10″ gate hinge, a couple of 1″ x 3/8″-16 hex head bolts, 3/8″-16 threaded knob, an aluminum flat bar spacer and high strength double sided adhesive rubber tape. The hinge is mounted to the bench top with 1″ flat head screws.
This has been my go-to heavy duty straightener/ bender for both small and large wire sizes. I simply swing it over the side when not in use. This device provides significant wire shaping and gripping strength! Make your own!
To increase the versatility you can add a beam clamp to hold locking pliers to cut wire or to firmly hold objects and free up your hands. Beam clamps are used to attach threaded rod to steel ceiling beams to in turn suspend conduit/piping and apparatus from building ceilings. You can find them in the electrical department at your hardware supplier. You'll want one with 3/8″ threaded mounting holes. The beam clamp attaches to the Bench Mounted Wire Straightener with a 1″ x 3/8″-16 bolt. Use the existing middle hole in the hinge. I used an older pair of locking pliers which I'll leave outdoors. You'll want to use locking pliers that have a built-in wire cutter.
You can also mount the beam clamp directly to the bench top. Note the bolt protruding through the bench top in the upper right of the picture.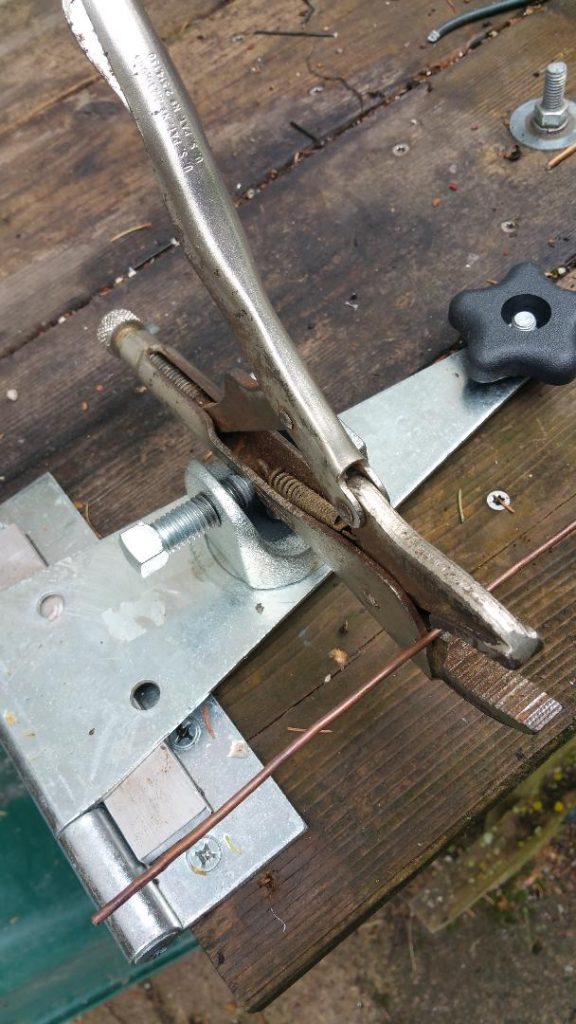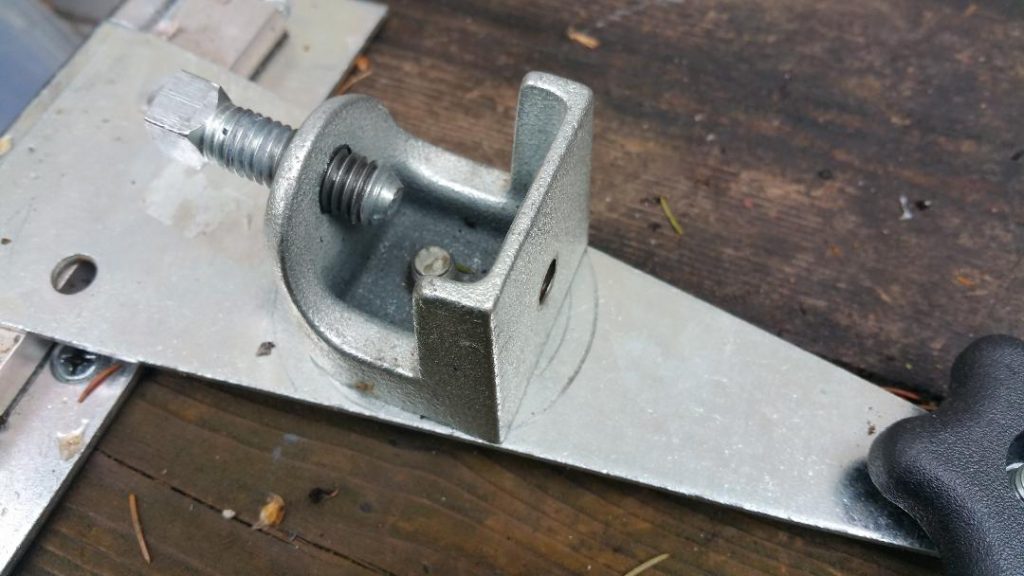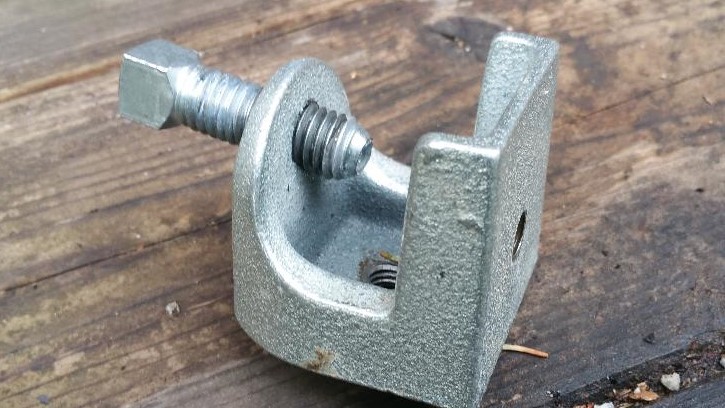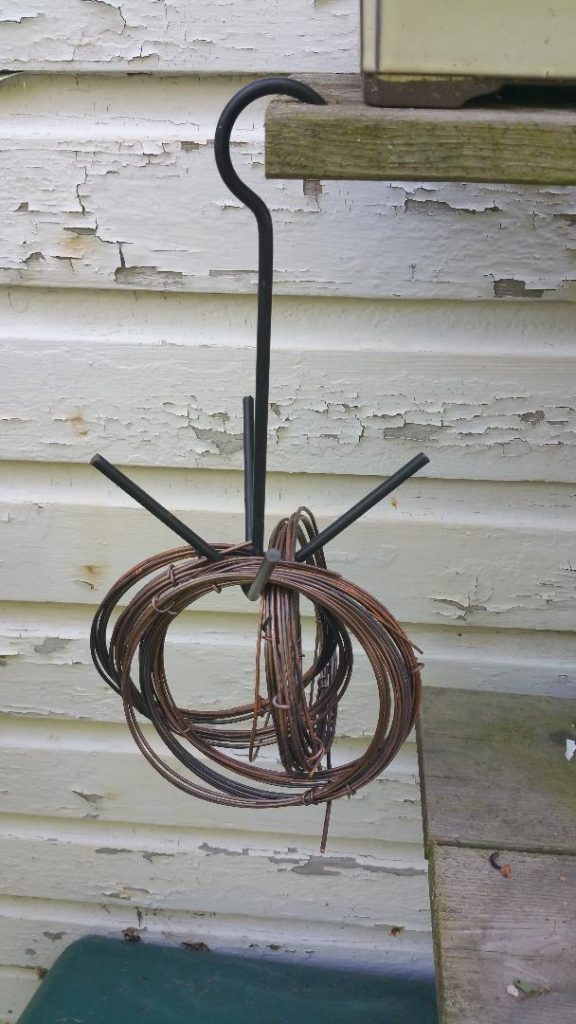 An Oriole fruit feeder doubles a convenient outdoor wire hanger for my recycled annealed copper electrical wire.