How to straighten used aluminum and copper bonsai wire pieces (up to 4mm diameter) for re-use.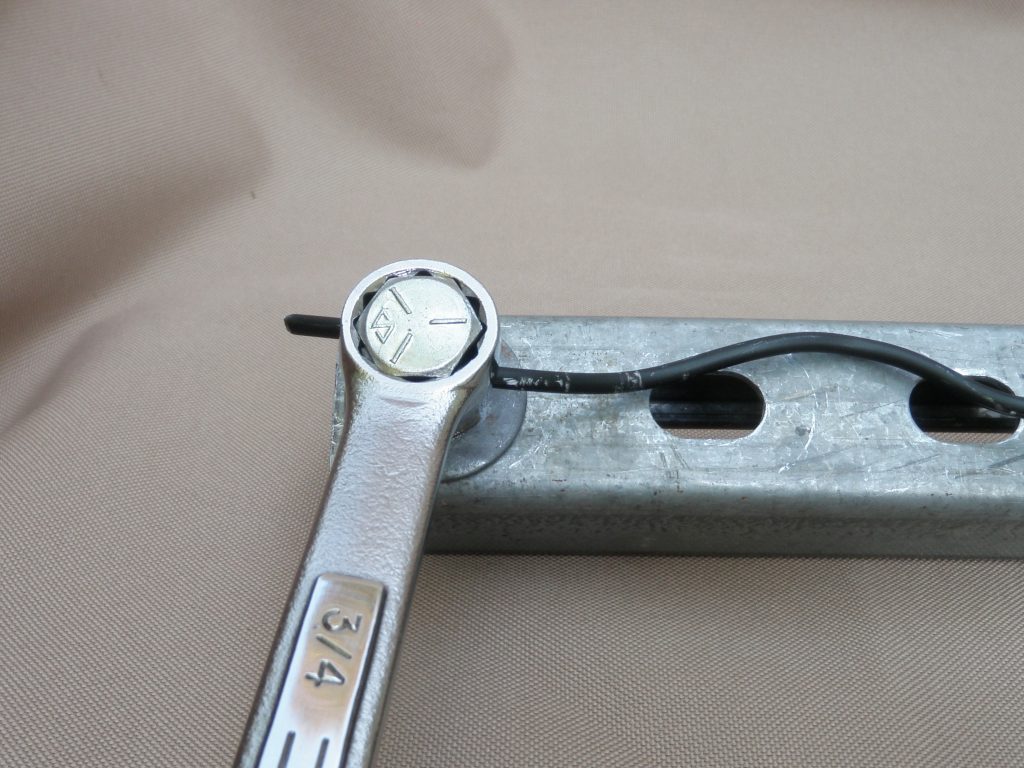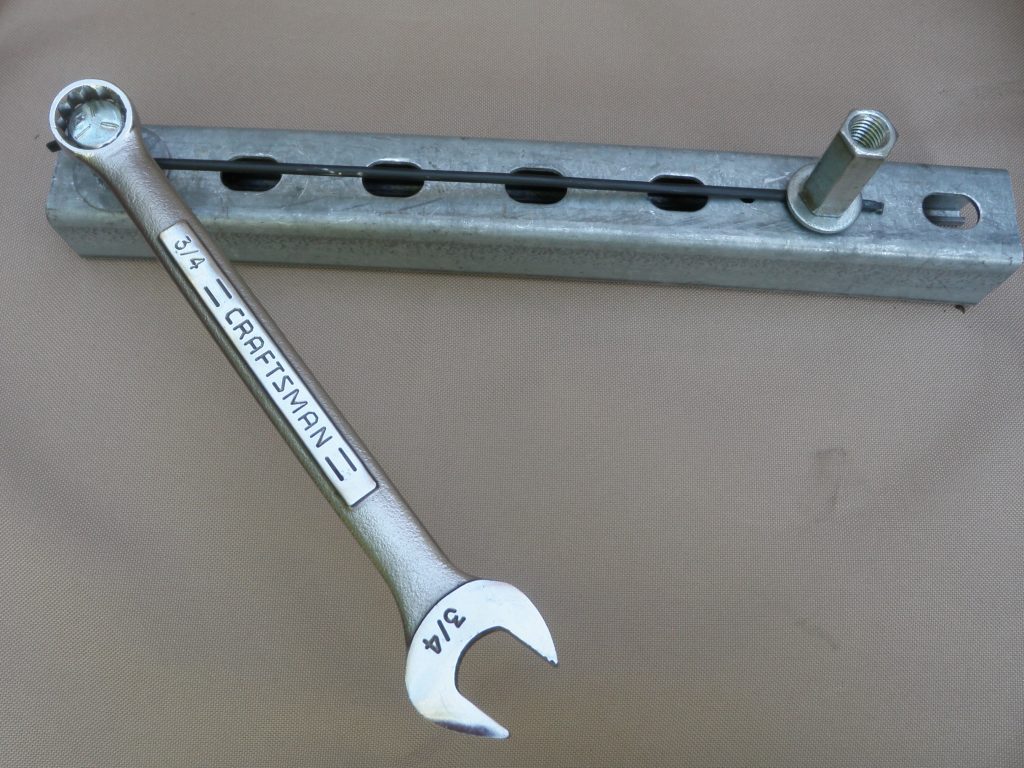 The Gracie Bonsai wire straightening device consists of a section of 1-5/8″ x 1-5/8″ or 1-5/8″ x 13/16″ steel Unistrut, One 1/2″ x 2″ hex head bolt and one 1/2″ x 1″ hex head bolt with 7/32″ holes drilled and chamfered in each (grade 5). One 1/2″ locking nylon nut, one 1/2″ standard nut, one 1/2″ threaded rod coupler(optional, or use a standard nut) and four 1/2″ washers. A 3/4″ box end or socket wrench is required to turn the capstan bolt. The operating length is adjustable by a movable bolt that clamps the wire in the Unistrut slots. Practically any length of Unistrut can be used. See a longer version below.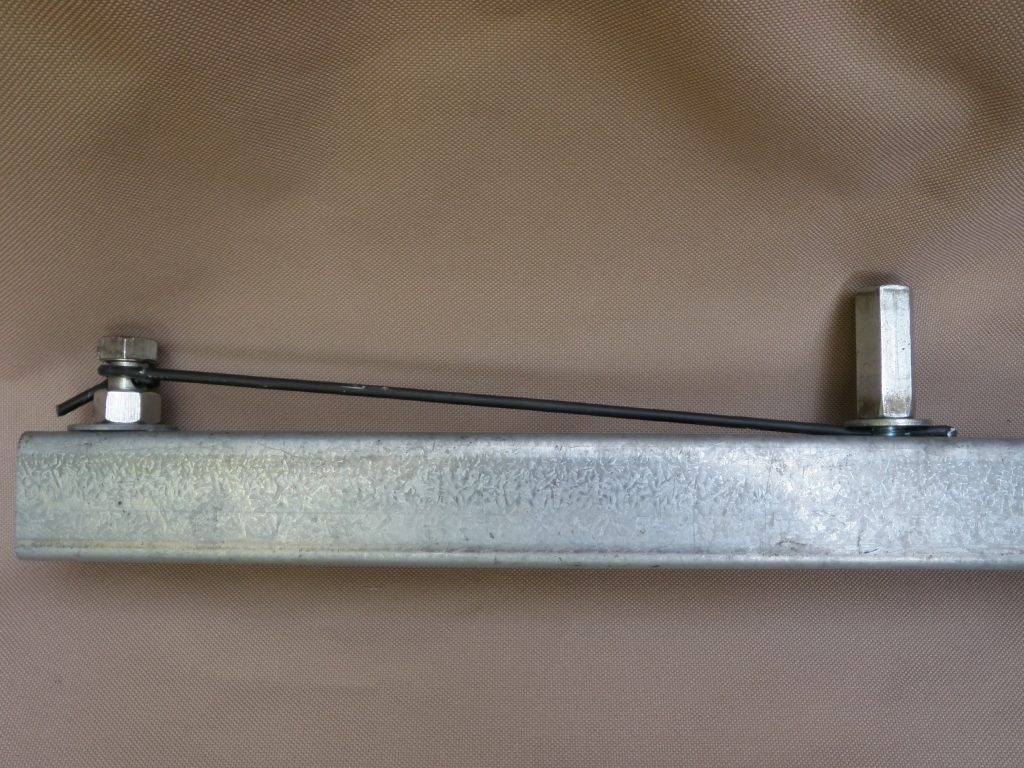 How to use:
Using a wrench tighten down one end of the wire under the movable clamping bolt and then place the other end of the wire through the hole in the rotating capstan bolt. Turn the capstan bolt slowly with a wrench. A significant amount of tension is applied to the wire by turning the capstan bolt. Once the wire is straightened cut out the straight section and remove and discard the end pieces.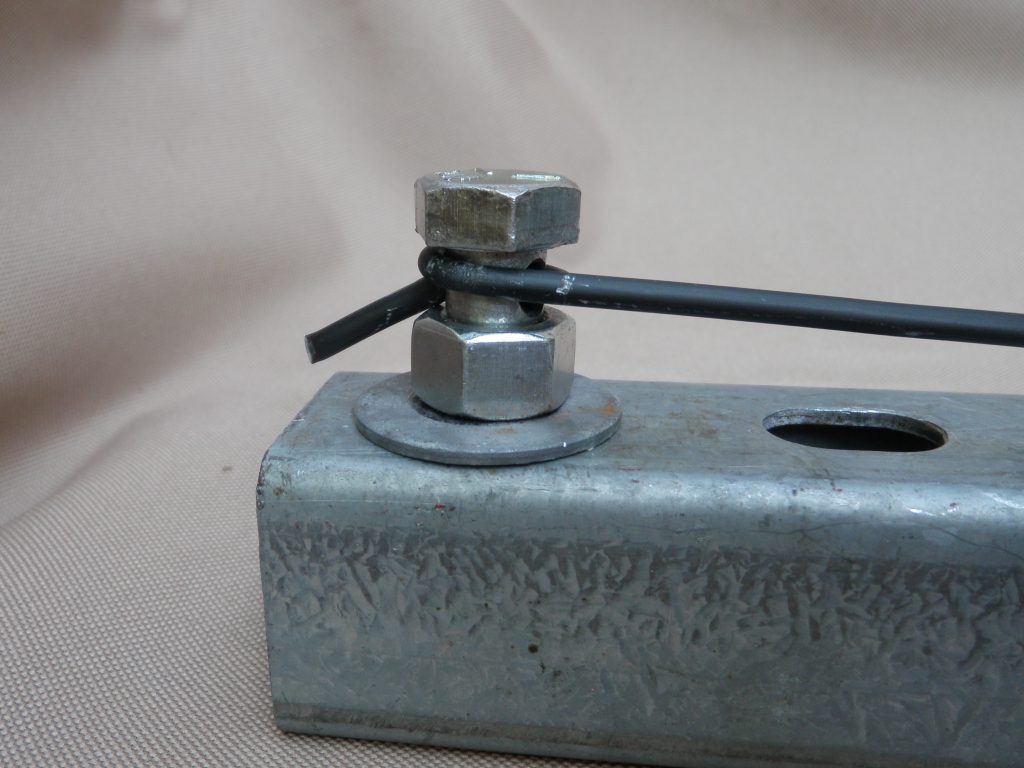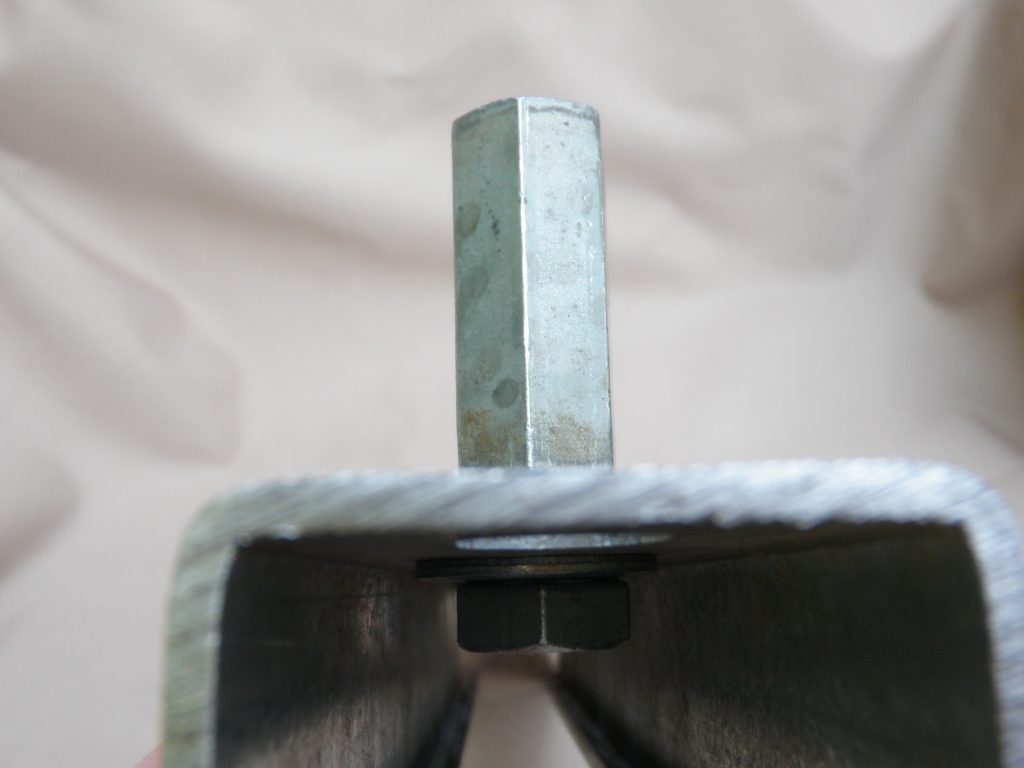 Here is longer version using a 2 foot length of lower profile 13/16″ Unistrut. The wire shown here is 10 AWG non-annealed copper wire. Because of the lower, flatter profile I changed the threaded rod coupler nut to a standard nut.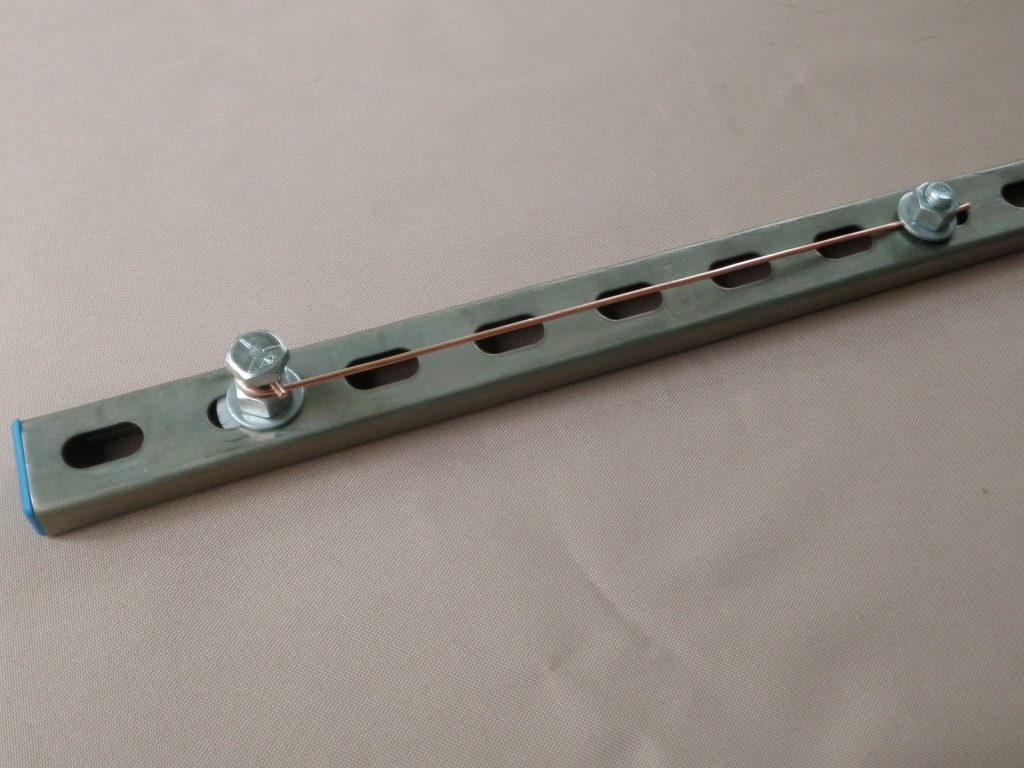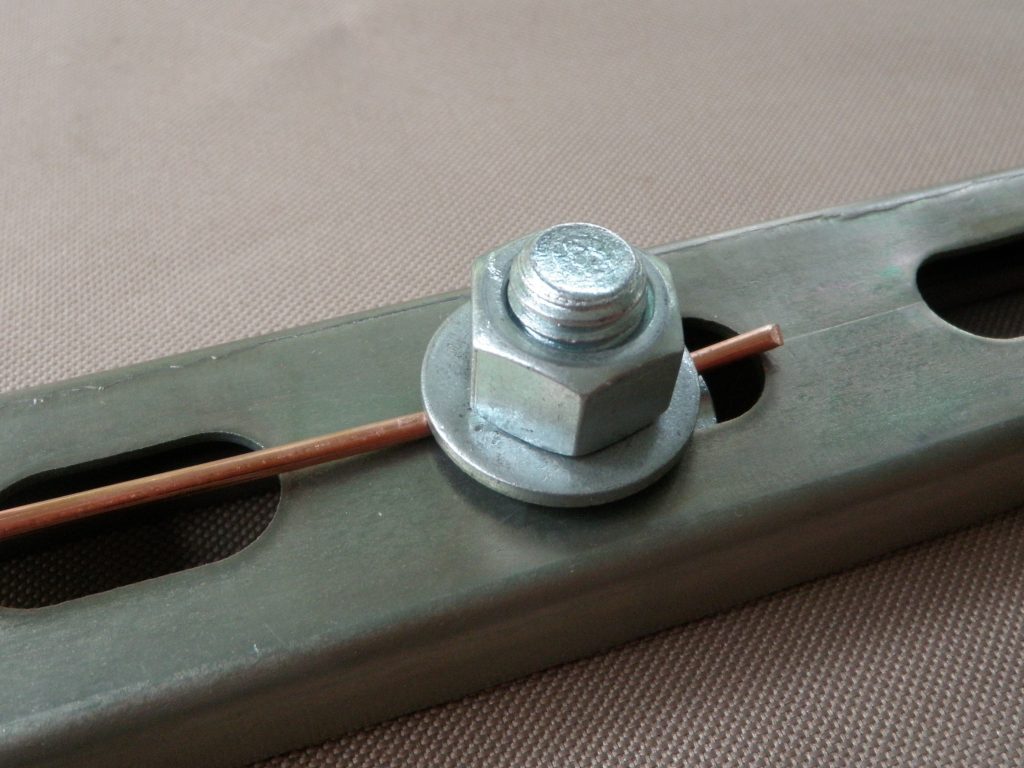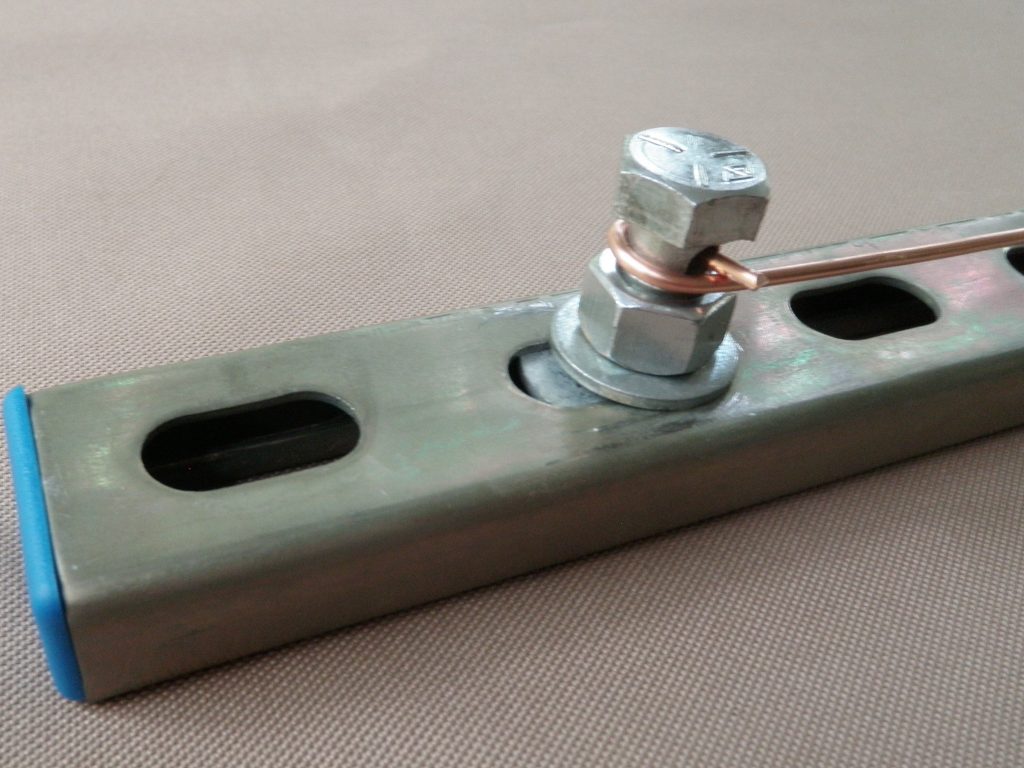 To purchase a pre-drilled hardware kit (not including the Unistrut or wrench), or, a complete kit contact us for ordering information.