Here's how to make a simple, inexpensive tabletop wire holder-feeder.
I usually buy 1 Kg wire rolls to keep costs down. However, 1 Kg wire rolls are bulky and heavy. Instead of holding the wire roll when I perform wiring I place it on a temporary, fixed holder that is clamped to my outdoor bonsai workbench.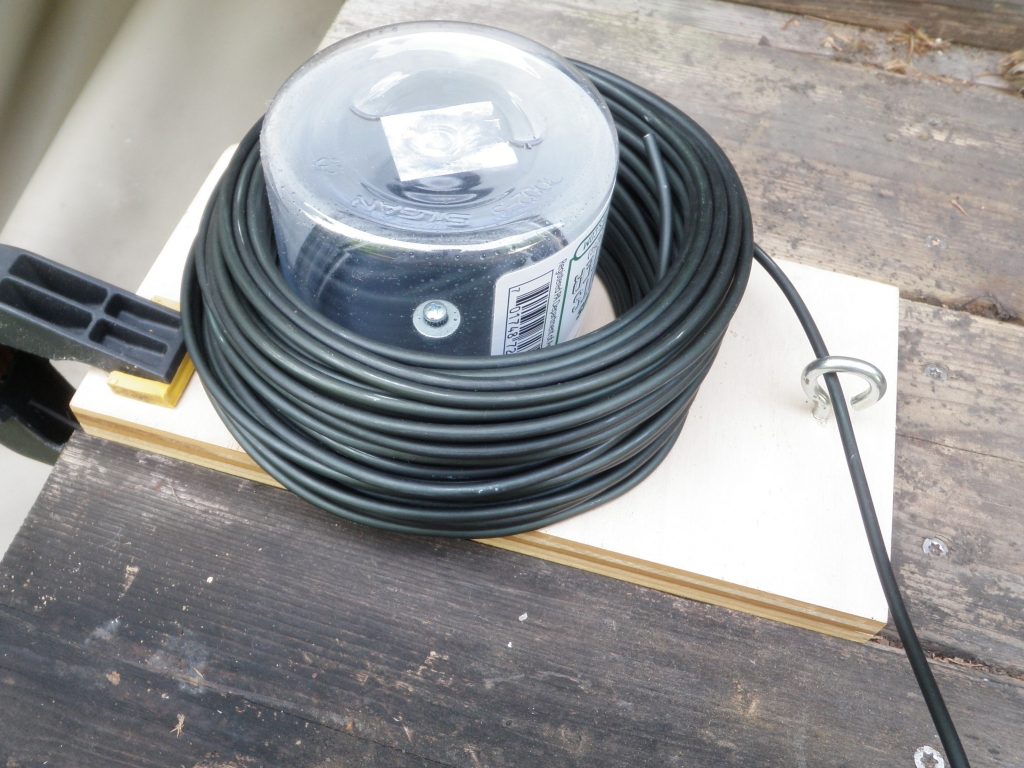 The materials consist of a 5″ x 10″ piece of wood, eye hook screw, pan head screw, washer and a used plastic jar.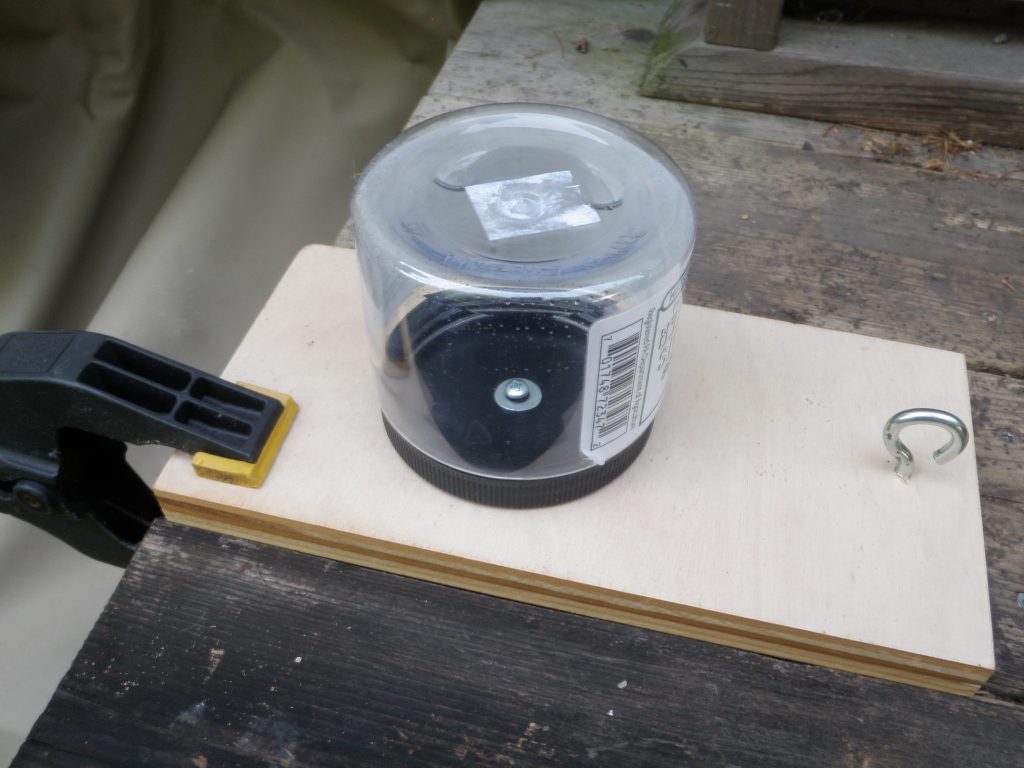 Any plastic jar will work. It just needs to fit loosely in the wire roll center. Drill a hole through the jar's cap and then screw the cap to the wood base. Re-attach the jar to the cap. If you leave the screw slightly loose the jar will turn more freely with the wire.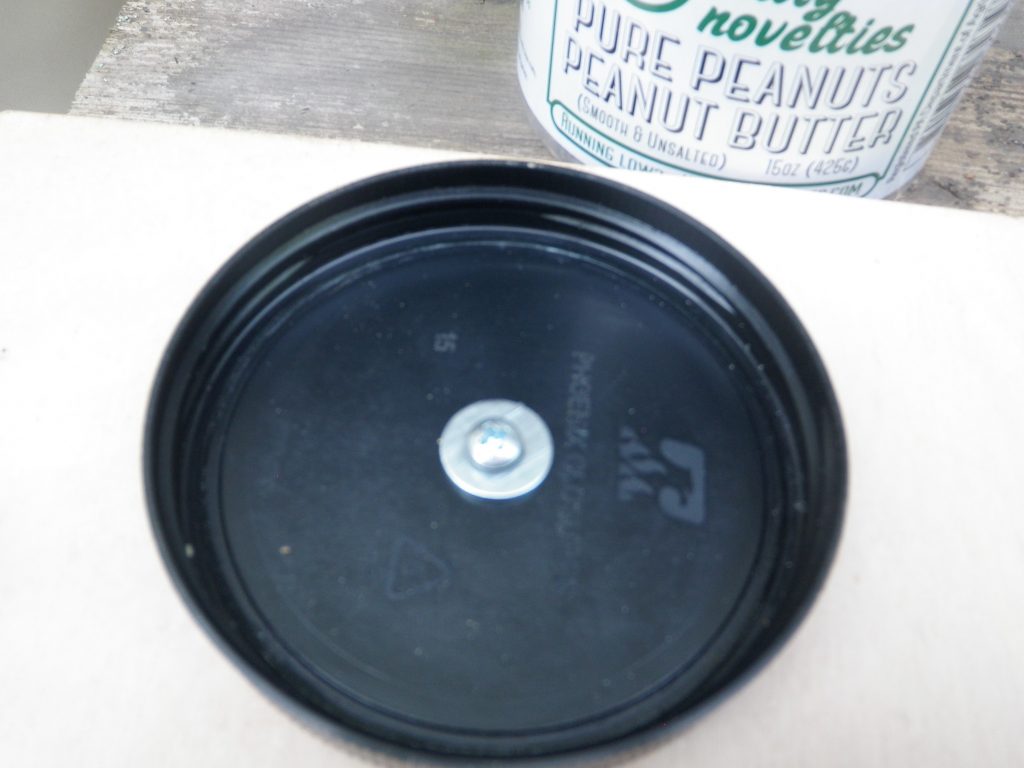 If you choose, mount the jar and eye hook directly to a work surface or shelf, use taller jars to stack more wire rolls on top, or, mount multiple jars on a longer piece of wood to make a horizontal wire caddy…. Be creative!